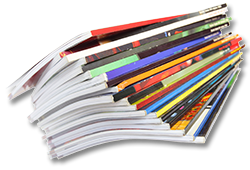 DATABASE PUBLISHING
Our strong roots in the typesetting industry gives us the experience, equipment and expertise to handle any publishing project. Whether you need a custom layout or want to match an existing one, our designers can meet your needs.
We also provide data processing services to perform whatever data consolidation, manipulation or translation may be required.

We use our award winning AcePrint software for all our publishing projects.
Here are just a few samples of our work: